Peer info for international students — made by alumni international student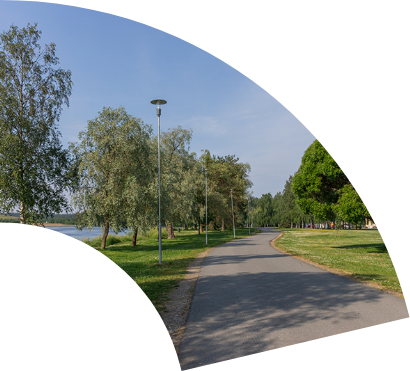 INFORMATION FOR INTERNATIONAL STUDENTS made by an Inter­na­tio­nal Stu­dent (last upda­te 2020)
Educa­tion in Dance and Somatics
fb: ISLO Dance & Soma­tics Alum­ni Group
Ter­ve­tuo­la! Welcome!
Here is a set of use­ful infor­ma­tion that will help you get more fami­liar with Joen­suu and the area. Most of the links to web­si­tes are attac­hed, just click at the name.
GENERAL INFO take a first look around…
- Joen­suu Mul­ticul­tu­ral Organisation
- Joen­suu English Spea­kers open group
II. HOUSING
The­re are seve­ral options for fin­ding accom­mo­da­tion. Mind that around 25% of Joen­suu inha­bi­tants are stu­dents, so the rents are qui­te high and places limi­ted. It's good to look and apply for housing in advance. — Joen­suun Elli is a stu­dent housing com­pa­ny which pro­vi­des stu­dents with flats ran­ging from simple sha­red flats to single-room stu­dios. Apply onli­ne.
- some houses are ren­ted and sha­red by ISLO stu­dents year by year — this way land­lords and land­la­dies are more wil­ling to sign a cont­ract with new people — ask for con­tact to for­mer stu­dents who stayed in those.
ISLO can offer an accom­mo­da­tion in a sha­red room with 350€/month. Avai­lable only for a single modu­le par­tici­pants. Inqui­rys: hostel@islo.fi
III. JOB
To work in Fin­land as a foreign emplo­yee, you will need a Fin­nish ID num­ber and a taxa­tion card. Easiest way to get them is to visit the tax office — Met­la-Talo (alt­hough this might depend on your employer).
Address: Yli­opis­to­ka­tu 6B, 2nd floor
INFO for foreign stu­dents regar­ding taxa­tion. Annual ear­nings up to 10.000€ is tax free.
- LUOTSI is a unique place avai­lable only for inha­bi­tants in Joen­suu, no restric­tion as for age or natio­na­li­ty,. If you are a stu­dent you can come ear­liest three months befo­re your gra­dua­tion and get a per­so­nal helper/job agent.
fb group: https://www.facebook.com/luotsijoensuu
Examples of part-time jobs done by the stu­dents before:
con­tact per­son: katja.nuuttinen@dastia.fi
- live modeling
TIP! Visit the Pek­ka­la Art School office per­so­nal­ly and ask if they are loo­king for new models (one of the teac­hers name is Timo Hei­ku­ra). The cour­se is split into two semes­ters and the­re are seve­ral models rota­ting during each semester.
address: Pek­ka­lan­ka­tu 7
BIKE,
because at some point you will need one. The won­der­ful thing about Fin­land is that you can cycle easi­ly all year round. Some­ti­mes weat­her is qui­te deman­ding, but even by hea­vy snow falls the cycling rou­tes are clea­red out quickly.
- some­ti­mes they are clea­ning gara­ges from old bikes, many of them are in good con­di­tions — ask around or check your local gara­ge! Otherwi­se, the­re are many announce­ments of bikes for sale appea­ring dai­ly on fb group.
address: Kaup­pa­ka­tu 33
*50% discount in local bus­ses –> this requi­res Mat­ka­huol­to stu­dent cer­ti­fica­te (ask for it at ISLO office), pass­port pho­to and iden­ti­fica­tion which you can get from the ser­vice point (address: Lyly­kos­ken­tie 11, ope­ning hours Mon — Fri 8am-4pm). The cost is 10€.
See the con­di­tions for stu­dent discount:
t‑and-stu­dent-card/
*for a discount you need to show a tem­po­ra­ry cer­ti­fica­te of stu­dent sta­tus (valid 3 months) and you´ll get it from ISLO office.
See the con­di­tions for stu­dent discount:
TIP! If you know that you will be tra­vel­ling often on long-dis­tance trains, get your­self a multi-ticket.
- car­poo­ling
Koli Natio­nal Park: https://www.facebook.com/groups/319605108151359/
Joen­suu — Hel­sin­ki: https://www.facebook.com/groups/229976110445501/
VI. NATURE
- YES, bless Fin­land for 'Everyman's rights!'
- The­re are many parks, forests, natu­ral reser­ves insi­de and around Joen­suu area which are won­der­ful for walks/cycling/picnicing. Check out the islands of Kuk­ko­sen­saa­ri (Kuha­sa­lo) and Utran­saa­ri (Utra).
- If you are plan­ning a lon­ger trip, read about public cot­ta­ges in Fin­land. Here is a map of wil­der­ness shel­ters in Fin­land. Only in Joen­suu, the­re are free open shel­te­red fire places and a ren­table cot­ta­ge at Utra island. Use­ful info in English.
- It is pos­sible to see the nort­hern lights, too! https://www.aurora-service.eu/aurora-forecast/
- win­ter time skiing rou­tes in Joen­suu for cross-count­ry skiing
VII. SECOND HAND SHOPS / FLEA MARKETS
- SPR Kontti
address: Voi­ma­tie 10
address: Teol­li­suus­ka­tu 4
TIP! here you can get your own stand and sell second-hand stuff
Osta ja myy ros­ka Joen­suus­sa (Buy and sell crap in Joensuu)
Joen­suun alu­een kirp­pu­to­ri (flea market)
- you will find more second-hands down­town, have a good walk around.
VIII. FOOD
The city offers a varie­ty of cafes and res­tau­rants toget­her with seve­ral chains of fast food. Here are some choices:
- Mok­ka­maa = best cof­fee / tea / choco­la­te shop & a cosy café at the back
address: Kaup­pa­ka­tu 25
address: Tori­ka­tu 24
address: Kos­ki­ka­tu 1
Uni­ver­si­ty of Eas­tern Fin­land Cam­pus can­teen. The­re is no discount for ISLO stu­dents. You can get a lunch/dinner for ~7€. The­re are always options for all types of food aller­gies. address: Yli­opis­to­ka­tu 2
ART, CULTURE, SHOPS
Apart from being a place full of books, they also orga­nize some cul­tu­ral events — e.g. host a dance pro­ject, film fes­ti­val, lan­gua­ge cafe… The­re is one more big libra­ry 3 min. walk away, which belongs to the Uni­ver­si­ty of Eas­tern Fin­land (Joen­suu Cam­pus Libra­ry, Care­lia, Yli­opis­to­ka­tu 4). You can make a card for your­self and bor­row mate­rials from both.
Ahjo Art Cen­ter — free of char­ge! TIP! the­re is a pos­si­bi­li­ty to rent a stu­dio the­re for a very low price if you are a mem­ber of the dance association.
ONNI Art Museum / Joen­suun Tai­de­museo ONNI TIP! You can visit the museum for free on the first Satur­day of each month.
- Theat­re
- Cine­ma
- Siih­ta­la Kult­tuu­ri­teh­das / Siih­ta­la Cul­tu­re Factory
fb group: https://www.facebook.com/Siihtala/
Bota­nia bota­nical gar­den and cul­tu­ral place
Eco Teek­ki is an orga­nic food sto­re which you will find in both shop­ping malls — Iso Myy and Pris­ma. Ask for a stamp card (CLUBIKORTTI) if you plan big­ger shop­ping — for eve­ry shop­ping over 20€ you get one stamp, having five stamps you get ‑5€ by your next shopping 🙂
S‑Market TIP! All pro­ducts mar­ked with -% stic­ker (that are clo­se to expi­ry date) go on ‑60% during the last ope­ning hour. Usual­ly 9–10pm.
X. ENTERTAINMENT, THRILL AND CHILL
- Kan­sa­lais­opis­to / Joen­suu City Col­le­ge offers a varie­ty of cour­ses that you can apply for onli­ne. You might be luc­ky to find a free cour­se of Fin­nish lan­gua­ge (4 x class, introductory).
TIP! You can also offer your own cour­se pro­po­sal, yet mind that the sche­du­le is set well in advance.
- free month­ly impro­vi­sa­tion jams are orga­nized by Outo­kum­pu Dance School 🙂 (pls check the covid-19 situa­tion upda­tes regularly)
- OBLIGATORY! ice swimming
- swim­ming pool & sauna
Vir­kis­ty­sui­ma­la Vesik­ko (Uima­rin­tie 1) and Ran­ta­ky­län Uima­hal­li (Pata­luo­don­ka­tu 2)
river swim­ming at Utran uima­ran­ta (beach) and it is right by the Utran­saa­ri (island)
and a num­ber of other places along­si­de the river + in Koli mar­ked as 'sui­table for swim­ming' here.
crea­ted: Februa­ry 2020///upda­ted 31.1.2022